monthly rewards
I have monthly sticker clubs and pin clubs on Ko-fi! I also have digital tiers that include wallpapers, behind the scenes, and more.
---
2023 events
A-Kon | B33
(June 2-4 | Texas)
Foodieland
(June 9-11 | California)
SJ Makers Night Market
(June 17 | California)
Sticker Fest
(June 24-25 | California)
Anime Expo | E10
(July 1-4 | California)
626 Night Market | A46
(July 28-30 | California)
Anime Impulse OC | AU03
(September 2-3 | California)
Foodieland
(September 8-10 | California)
Rose City Comic Con
(September 22-24 | Oregon)
Foodieland
(October 6-8 | California)
Anime Weekend Atlanta
(October 26-29 | Georgia)
San Jose Holiday Fair
(November 24-25 | California)
Sip Shop Eat
(December 9-10 | California)
Past 2023 events: SJ Made Friend Fest, Kawaii Kon, Sakura-Con, SJ Made Fest
---
latest studio vlog
---
SHOPS
Currently, there are 3 places you can shop for my merch! You can find stickers, charms, plushies and more on my main shop. You can also find stickers & pins through my ko-fi memberships. I am now on Mushroomy, where you can buy my art and from other creators at the same time!! Hooray!
---
*This storefront contains affiliate links where I may earn a commission.
---
My botanical pin Kickstarter ended successfully! Items are currently in production and I estimate shipping to begin in July. Thank you so much for making it a successful campaign. <3
---
---
Thanks so much for stopping by! Have a good one :) -Nicole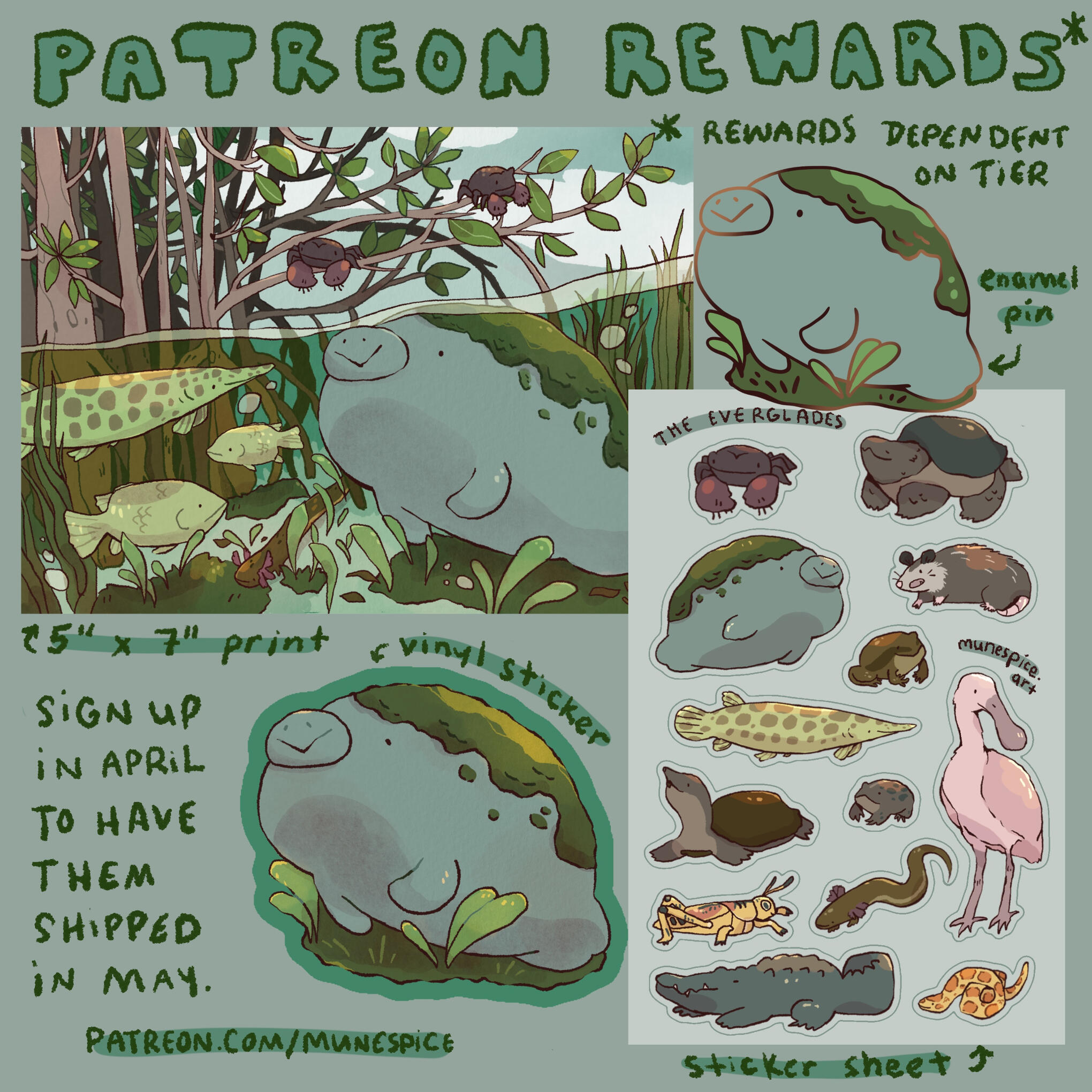 Welcome to Muneflower Hollow!
---
---
Welcome! My characters live in a magical garden, so my art and prints feature round creatures within natural settings. I hope for my art to encourage fun, whimsical feelings & to share knowledge about the natural world.
If you'd like to learn more about Muneflower Hollow and its residents, please visit my character bio page!
---
---
thank you for visiting! have a nice day!